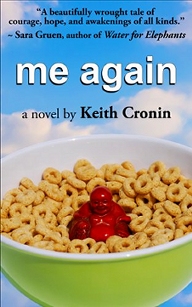 Two young stroke victims meet in a hospital...

Jonathan's memory is gone, wiped clean by a six-year coma. Since nobody had expected him to recover, his sudden awakening becomes an awkward intrusion on his family and friends. Rebecca's personality has changed, making her a stranger to her husband. Gone is the vivacious trophy wife, replaced by a shy, awkward woman with a knack for saying exactly the wrong thing.

They don't fit in. And they'll never be the same. But now they've got to decide what matters most: who they were, or who they can become?
buy from Amazon
buy from Barnes & Noble
buy from an independent bookseller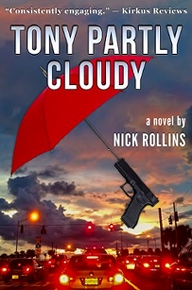 (writing as Nick Rollins)
Tony Bartolicotti (or Tony Partly Cloudy, as his friends in Brooklyn call him) can predict the weather with a level of accuracy that's downright freakish. But no TV station is interested in hiring a weatherman who looks and talks like a Mafia goon. Until now...
When a distantly related mob boss applies a little pressure on Tony's behalf, Tony's career starts to take off. Soon America is falling in love with the only weatherman on TV who would predict "a whole lotta freakin' snow." But then the mob decides to call in the favors they've done for Tony. That's when things get stormy.
buy from Amazon
buy from Barnes & Noble
buy from an independent bookseller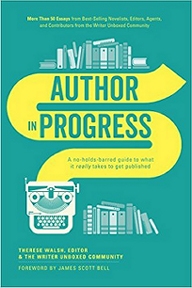 (contributing author)
Written by members of the popular Writer Unboxed website, Author in Progress is filled with practical, candid essays to help you reach the next rung on the publishing ladder. By tracking your creative journey from first draft to completion and beyond, you can improve your craft, find your community, and overcome the mental barriers that stand in the way of success.
Author in Progress is the perfect no-nonsense guide for excelling at every step of the novel-writing process, from setting goals, researching, and drafting to giving and receiving critiques, polishing prose, and seeking publication.
buy from Amazon
buy from Barnes & Noble
buy from an independent bookseller