photos
Click on each picture to see larger version.
Click on your browser's Back button to return to this page.


NOTE: for more recent photos, please visit my Facebook page.

Clarence Clemons 66th Birthday Party - January 26, 2008
Partying with Clarence at the Hard Rock Cafe in Hollywood, Florida, with special guests Narada Michael Walden, T. M. Stevens, Vernon "Ice" Black and Lita Ford, along with Steve Argy, John Colby and more!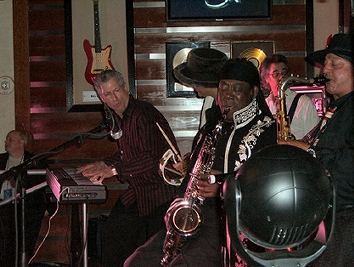 Serving Up the Rock
Accompanying rock vocal legends Gerry Beckley (America), Mike Reno (Loverboy), Mickey Thomas (Starship), and Jimi Jamison (Survivor) at the annual Serving Up the Rock tennis tournament and concert benefit for Juvenile Diabetes held at the Westin Diplomat in Hollywood, Florida. The backup band is culled from Clarence Clemons' band: Steve Argy on bass, Paul Pettitt on keyboards, Billy Livesay on guitars, and myself. What a blast!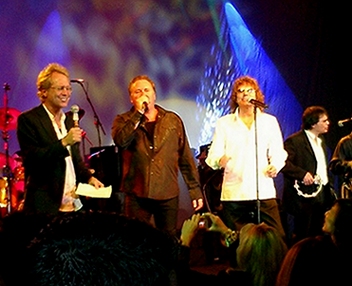 Recent concert and publicity photos with Clarence Clemons Temple of Soul

Recording the Live in Asbury Park and Live in Asbury Park II CDs with Clarence Clemons Temple of Soul



Rehearsing and performing with Clarence Clemons at the 2001 ESPY Awards at the MGM Grand in Las Vegas

Live, studio, and promo photos with Thursday's Child

In the 90's

With the Pat Travers Band

In the 80's

---